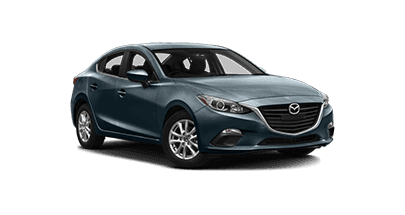 2016 Mazda3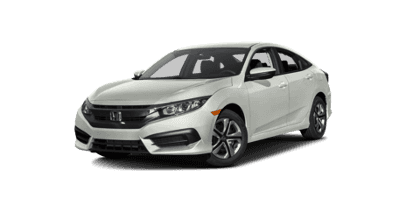 2016 Honda Civic
2016 Mazda3 vs. 2016 Honda Civic
Now available for Naperville, Joliet, Aurora, and Wheaton area drivers, the 2016 Mazda3 offers a best-in-class driving experience. No other sedan balances fuel economy, comfort, and athletic handling in one package quite like the Mazda3. It has some fierce competitors, such as the 2016 Honda Civic, but comparisons only tend to highlight just what makes the 2016 Mazda3 a superb vehicle. Read on to find out more!
How do They Handle?
With a SKYACTIV® TECHNOLOGY 2.0L four-cylinder engine and a body designed to handle curves with ease,
the 2016 Mazda3
offers 155 horsepower and 150 lb-ft of torque. Expect noticeably robust performance, with smooth acceleration. And, with the design of its unibody chassis, the Mazda3 doesn't offer just an engaging driving experience in straightaways. It can bob and weave through traffic, and it will approach winding roads with ease.
In comparison, the 2016 Honda Civic offers slightly superior horsepower with 158 hp. But it only delivers 138 lb-ft of torque, which may make for a sluggish driving experience. And with a 106.3-inch wheelbase, the Civic may be meeting that sluggish drive with an overly stable body. This means the Civic won't be able to handle turns as tightly as the Mazda3 and possibly that the driving experience won't be as fun, thrilling, or engaging.
What About the Features?
Of course, performance isn't everything. You also want to know what kind of features both vehicles offer. With the 2016 Mazda3 you can expect the following:
Cloth-trimmed sports seats
Keyless entry
Push-button start
Available remote start
Bluetooth handsfree phone and audio capability
A 7-inch full-color touchscreen
HD radio
Aha, Stitcher, and Pandora radio
SMS text message audio deliver and relay
With the 2016 Honda Civic you only get a five-inch color touchscreen, and while the Civic comes equipped with HD radio, it is missing some of the other standard radio options on the Mazda3.
Which Car is Right for You?
Each vehicle offers an enjoyable experience, and both stand at the top of their class. But only one is the superior vehicle, and the 2016 Mazda3 simply offers drivers more. The 2016 Honda Civic comes available with a diverse selection of comforts and conveniences, but the Mazda3 offers that little bit extra that makes all the difference. The same is true of its performance, as the Mazda3 goes the extra mile to give drivers the experience they're after.
Learn More About the 2016 Mazda3 Today!
If you're a driver in the Naperville, Joliet, Aurora, or Wheaton area and you'd like to learn more about the 2016 Mazda3 or how it compares to the 2016 Honda Civic, contact us online at Continental Mazda of Naperville or call us at 630-657-0781. Or stop in at 2353 Aurora Ave. in Naperville, IL for a test drive any time!