What Do the 2019 Mazda MX-5 Miata Reviews Have to Say?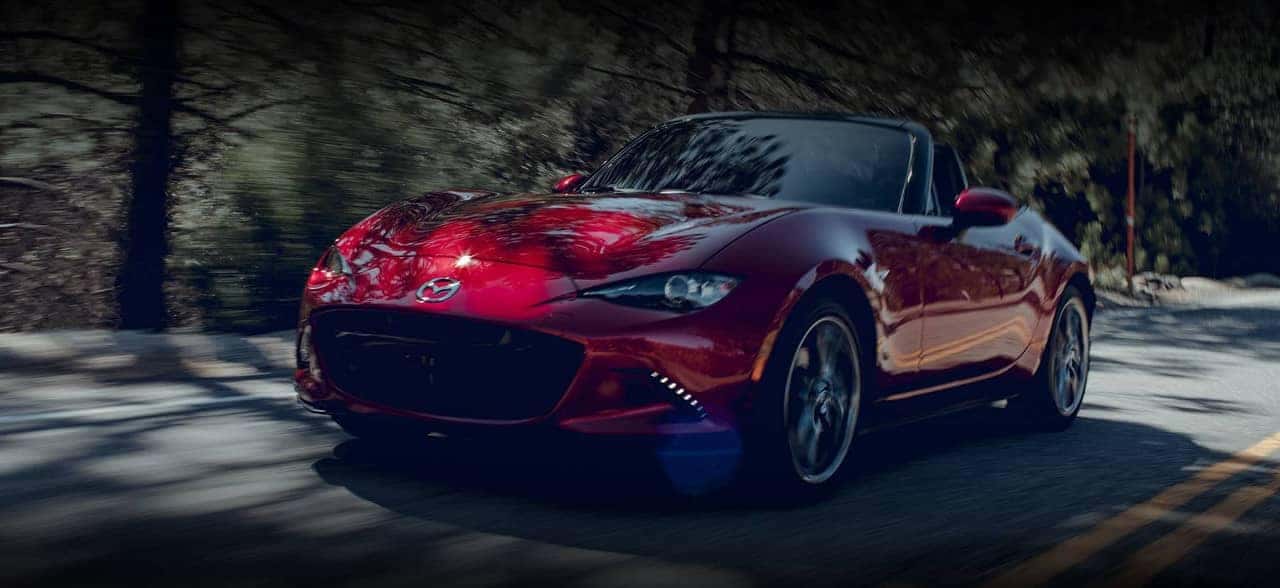 The 2019 Mazda MX-5 Miata builds on the legacy of the 2018 model, which was named Car and Driver 10Best.* It offers adrive befitting it's legendary nameplate — and the 2019 Mazda MX-5 Miata reviews reflect that.
Mazda MX-5 Miata Review Highlights
Edmunds

"When you get more aggressive and explore the further reaches of the gas pedal, you notice that you're going considerably faster than you've ever gone in a [Mazda MX-5 Miata]. So smooth and linear is the power delivery that you need to rely on the speedometer to see the difference. It's a marvel, and the engine is a gem."

Motor Trend

"Most folks don't buy an MX-5 for its power; rather, they delight in its handling, which is communicative and direct at up to 80 percent then thrillingly (some might say startlingly) tail-happy at the extreme. "

AutoWeek

"Mazda added the power in a useful way and made the engine more efficient in the process. The higher engine redline makes the Miata feel like how it should have been built in the first place — it just feels right."

Road Show

"On a twisty road, the extra hint of torque across makes even relaxed drives feel more epic, while the improved exhaust note beckons the driver to higher revs."
Why Should I Buy a Mazda MX-5 Miata?
"It's not about massive horsepower, luxurious appointments and limited availability — it's about the dedication to purity of purpose, balance and simply being fun to drive. " – Edmunds
From the quick throw of its 6-speed manual transmission to the ultra-light body and innovative chassis, the Mazda MX-5 Miata offers a pure driving experience that's never short on fun, even if you're just going from Aurora to Plainfield. It's one of the most athletic machines on the market.
"Grand Touring models are now available with sharper handling thanks to the addition of the GT-S package. This adds Bilstein shocks, a front strut tower brace, sport-tuned suspension, and a limited-slip differential, all of which were originally exclusive to the Club trim." – Motor Trend
The Mazda MX-5 Miata is more concerned with performance than luxury, but it still delivers first-class features, including leather upholstery, heated seats, automatic climate control, and auto-dimming mirrors.
"RF models can raise and stow the power retractable roof in about 12 seconds."** – Motor Trend
You're probably already familiar with the classic soft-top Miata — you can raise or lower it in just 2 or 3 seconds thanks to the wonderfully simple latch system. If you want a hardtop, check out the Mazda MX-5 Miata RF.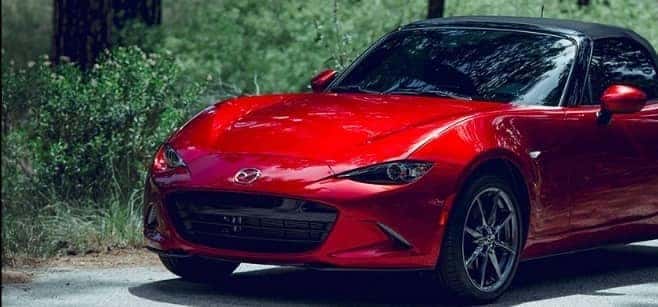 Give Us Your Mazda MX-5 Miata Review Today
Reviews paint an enthralling picture of the Mazda MX-5 Miata, so why don't you visit us today to take one out for a spin? To find out more or arrange a test drive, simply contact us today.
Why Buy from Continental Mazda of Naperville?
There are plenty of reasons to choose Continental Mazda of Naperville, including:
72-Hour Exchange Policy: Shop with confidence!
110% Price Guarantee: Get the most for your money!
Exceptional Reputation: Our customer reviews show our dedication!
More About Mazda MX-5 Miata Features
The 2019 Mazda MX-5 Miata builds on the legacy of the 2018 model, which was named Car and Driver 10Best.* It offers adrive befitting it's legendary nameplate — and the 2019 Mazda MX-5 Miata reviews reflect that. Mazda MX-5 Miata Inventory Mazda MX-5 Miata RF Inventory Mazda MX-5 Miata Review Highlights Edmunds "When you get…

With the 2018 model being named a Car and Driver 10Best,* the 2019 Mazda MX-5 Miata is a legendary roadster with four generations of adrenaline behind it. Mazda MX-5 Miata Inventory Mazda MX-5 Miata RF Inventory 2019 Mazda MX-5 Miata Performance Highlights Tuned Engine (2.0L SKYACTIV®-G Engine) The Mazda MX-5 Miata includes a revised 2.0L…
---