2019 Mazda3 Gas Mileage Specs


The Mazda3 has long delighted Plainfield drivers with its sporty style and enthusiastic performance, all while providing great fuel efficiency. The 2019 Mazda3 is estimated to achieve up to 27 mpg city/36 mpg highway, making it a standout selection for those who want fewer visits to the pump. Learn more about what will make this fourth-generation redesigned model a standout.
SKYACTIV® TECHNOLOGY
Mazda fans are already familiar with SKYACTIV® TECHNOLOGY, but the 2019 Mazda3 is set to take these efficient engines one step further. This innovative take on Mazda's established technology allows gas engines to perform similar to diesel, igniting fuel in one mode with the option to seamlessly switch to spark ignition when desired. This approach aims to reduce carbon dioxide emissions, as part of Mazda's Sustainable Zoom-Zoom 2030 initiative.
The 2019 Mazda3 will also be available with all-wheel drive, a first for this model. Even with the optional AWD system, the 2019 Mazda3 is still expected to be able to offer up to 25mpg city/33 mpg highway.
Sustainable Zoom-Zoom 2030
As announced in August 2017, this ambitious program aims to revolutionize the Mazda fleet by making the lineup more eco-friendly. To do so, Mazda engineers are planning to:
Reduce carbon dioxide emissions by up to 90 percent by 2030
Focus heavily on electric vehicle design and technology
Rework the existing internal combustion engine to be more efficient
The 2019 Mazda3 is one of the first exciting steps in this commendable effort.
What's New for the 2019 Mazda3
Beyond debuting a new fuel-efficient engine, the all-new Mazda3 is set to deliver many other exciting changes that are sure to make Aurora drivers fall in love with this iconic sedan all over again. For starters, the Mazda3 is now available with AWD! Other changes include:
Redesigned body shape for both the sedan and hatchback.
More luxurious, high-end interior, outfitted with a beautiful, 8.8-inch central display.
New safety features, including a front cross-traffic warning system.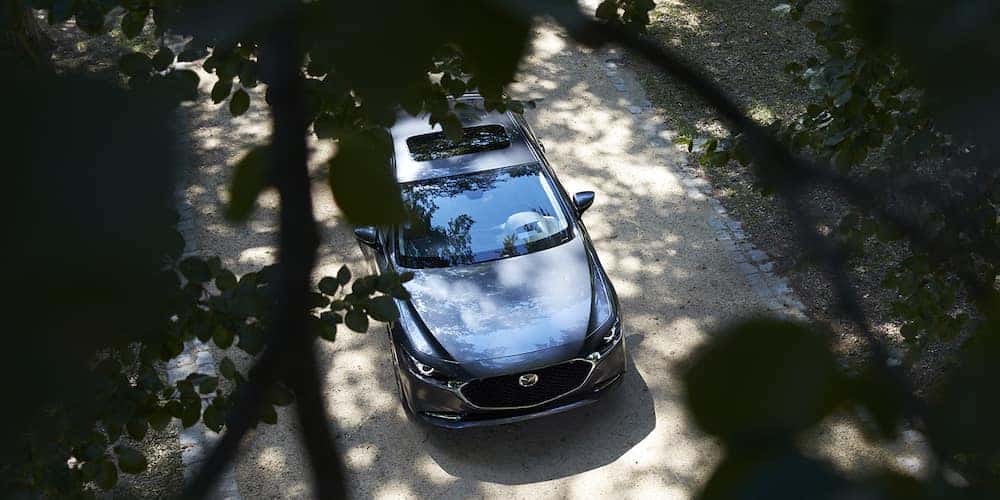 Why Buy at Continental Mazda of Naperville?
At Continental Mazda of Naperville, we love bringing our Joliet customers the latest and greatest from Mazda, and the new 2019 Mazda3 is proving to be the most exciting edition yet. And with plenty of Mazda3 accessories, you can customize your model! Shopping with us will afford you a wealth of extra perks, including:
VIP points earned for every dollar spent on maintenance, service, and parts at Continental Mazda of Naperville.
Easy, at-home car buying through our innovative Cruise Online Car-Buying service.
More About Mazda Models
If you're interested in the 2020 Mazda CX-9 but want to know more about it before you start looking for your own, you're in the right place. The curb appeal of this CUV is only surpassed by its drivability and passenger experience. Looking for the scoop on the new CX-9? Keep reading this overview. The…

You'll find that nearly every nameplate offers a CUV, but only Mazda can bring it to you in its fully-realized state: the 2020 Mazda CX-5. You can expect reliable performance, smart features, and flexible cargo space in this CUV. To hear the full story on the new CX-5, continue reading. 2020 Mazda CX-5 Feature Summary…

As fun to drive as it is to tag along in, the 2020 Mazda CX-30 holds its own in the arguably most competitive segment on the market. With car-like performance, ample cargo space, and driver assistance tech, this CUV is designed to delight. Don't miss out on the best features of the Mazda CX-30. Continue…