How Does GAP Insurance Work After a Car is Totaled?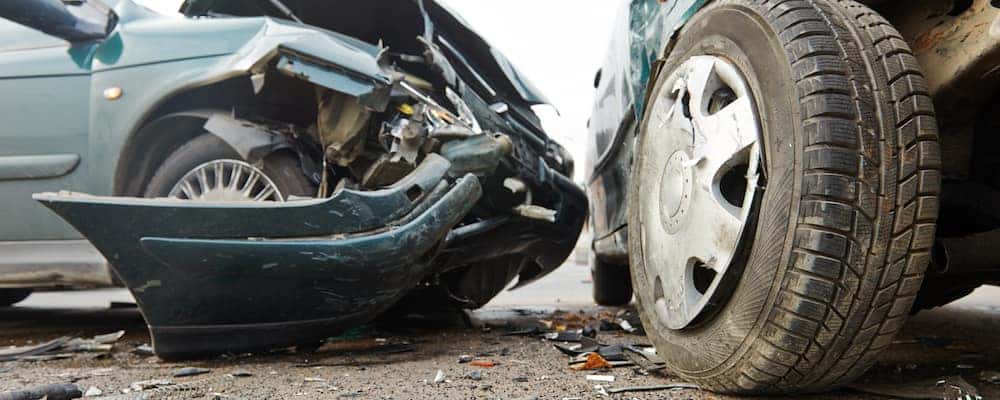 No one wants to get into a car accident, but if the unexpected happens, having the proper insurance and protection plan and an understanding of how they work is crucial. This may have drivers in Plainfield wondering, "How does GAP insurance work if your car is totaled?" Let's go over some details of what GAP insurance coverage entails.
What is Gap Insurance?
GAP insurance is a special type of insurance that is useful if you are making loan payments, and your vehicle loan is currently for more money than your car is worth. This gap between the initial loan and the current value of your vehicles exists because once you drive a new car off the lot, the value of the car depreciates, which means the value starts to drop. In the event of an accident around Aurora or anywhere else, GAP insurance helps cover the gap between what you owe on your loan and what your car is valued at. This could potentially save you from paying thousands on a car you no longer even own.
How Does GAP Insurance Work on a Total Loss?
If it turns out that your car is totaled, your regular insurance policy will make a payout based on the current value of your vehicle, less the amount of your deductible. For most people with loans, this amount will be less than the amount owed on their auto loan. This is when the gap insurance kicks in. This insurance will cover the difference between the original payout and the auto loan.
Example:
If you took out a loan of $25,000 and your vehicle was valued at $22,000 at the time of the accident, you would only receive $22,000 from your primary insurance policy. The GAP insurance policy would then step in and cover the remaining $3,000 so that you could pay off your vehicle.
Get Your Insurance Questions Answered at Continental Mazda of Naperville
From explaining how gap insurance works on a total loss to explaining if car insurance covers theft, the team in our finance center is here to help you with all your insurance questions. Contact us today or make the trip from Joliet to see what we can do for you!
Why Buy From Continental Mazda of Naperville?
There are numerous reasons that drivers throughout the greater Chicago area choose our dealership. A few reasons to shop with us include:
With our Cruise Online Car-Buying service, you're in control — you can complete every step of the purchasing process without ever visiting the dealership. After you're done, you can pick up your vehicle or we can deliver it.
Continental Motors, which includes Continental Mazda of Naperville, has been honored as "Best Auto Dealer" for 9 consecutive years in Naperville Magazine's "Best Of" Awards.*
Continental Mazda of Naperville has long been one of the top Certified Pre-Owned dealerships in the Midwest.
More News From Continental Mazda of Naperville
There are a lot of reasons to like the 2020 Mazda CX-30, and we want to share just a few of them with you. You can find car-like performance, driver assistance features, and versatile interior space when you experience this CUV. You'll get all the information you need about the new CX-30 below. A…

The 2020 Mazda Mazda6 is the kind of car that makes a number of promises and then proceeds to keep every one of them. When you decide to ride in the Mazda6, it will deliver you and your passengers a smooth and comfortable ride, without having to sacrifice style. Find out how the new…

Strikingly gorgeous. Electrifying to drive. Intuitive and responsive. These are just a few ways to describe the 2020 Mazda MX-5 Miata. This roadster's impressive performance capabilities, standard driver-assistance features, and bold design combine to make an offer that's hard to refuse. Get all the key details on the new Mazda MX-5 Miata in this model…