How Long Do Car Brakes Last?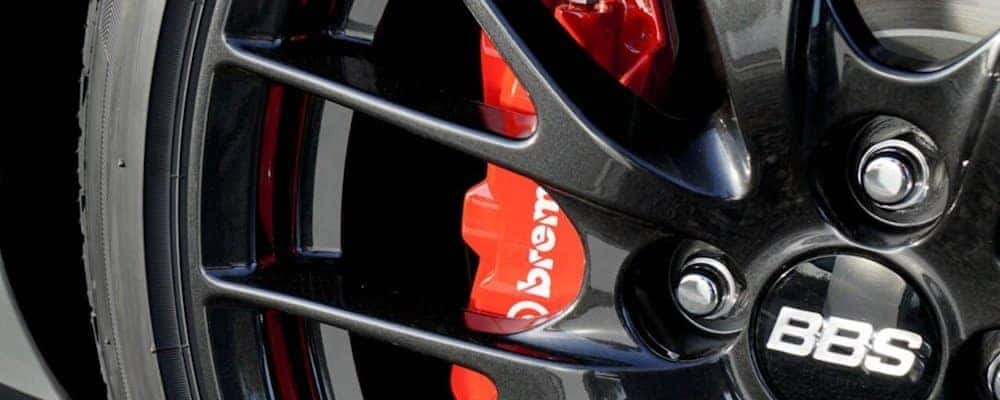 How long do car brakes last? It really depends on how you drive, where you drive, and what kind of brake pads your vehicle uses. With that in mind, we've put together a quick and easy overview of average brake life and the factors affecting it.
How Many Miles Do Brakes Last?
It's impossible to give a single number. Average brake life is between 25,000 and 65,000 miles, but there's generally a considerable 40,000-mile range in play — some people will have brake pads last beyond 80,000 miles. Following your vehicle's standard service intervals is a good idea since they'll take everything from torque calculations to OEM specs into account, but the actual life of your brake pads is going to depend on more factors than that.
What Affects Brake Pad Life?
Just as your gas mileage will change depending on how and where you drive, brake pad life will change depending on:
Driving Habits: If you brake hard instead of pressing down softly or ride on the brakes instead of coasting to a stop, your brake pads won't last as long.
Environment: Driving in the city means encountering traffic and lights, so you'll brake more. Driving on the highway usually means longer brake life.
Brake Material: Carbon-ceramic brakes last longer than standard metal brakes, but they tend to be more expensive. If you don't already know, look into your brake material.
Have Your Brakes Inspected and Serviced at Continental Mazda of Naperville
Whether you're frequently wearing down your brakes on trips around central Aurora and Chicago or going the distance on frequent runs between Plainfield and Joliet, schedule service with us when they need to be changed. We offer service specials, expert assistance, and more, so feel free to contact us today.
Why Buy from Continental Mazda of Naperville?
When drivers buy from Continental Mazda of Naperville, they know they're getting ongoing support as well as a great new vehicle. Some of the benefits of shopping with us include:
Top-Notch Service: Our full-service center and detail center is here to help with all makes and models.
Express Services: Get serviced with no appointment available Monday through Friday from 8 a.m. to 4:30 p.m.
Loaner Vehicles: A large fleet of complimentary new loaner vehicles is available by appointment.
---