How to Check Car Oil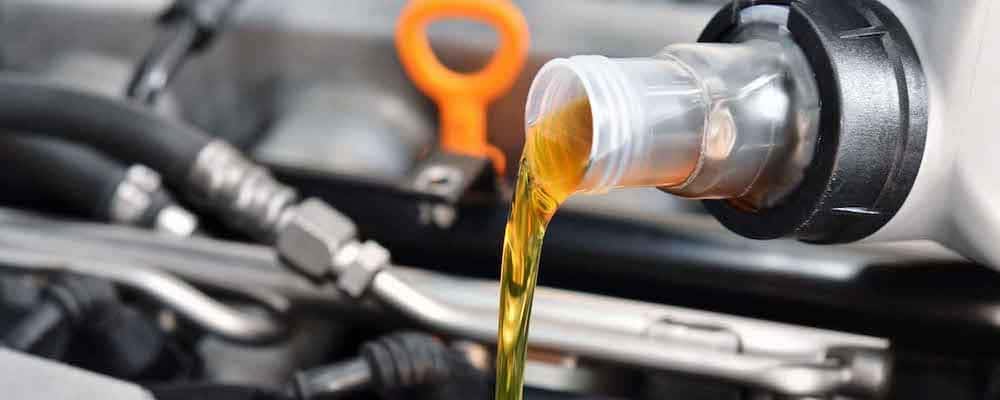 Motor oil is your engine's lifeblood, and you should always make sure there's just the right amount if you want to protect all the engine's internal moving parts, whether you're sticking to the streets of Plainfield or heading far from Joliet and Aurora.
Learn How to Check the Oil Level in Your Car
Some newer vehicles have electronic oil monitors that don't use traditional dipsticks, so start by checking your owner's manual for the automaker's recommendations.
If you're checking the oil manually, simply follow these steps:
Make sure the vehicle is parked on level ground and that the engine is turned off and cold.
Open the vehicle's hood and find the dipstick.
Pull the dipstick out of the engine and wipe any oil from the end of it.
Re-insert the dipstick all the way back into its tube, then pull it out and look at both sides to see where the level is.
Dipsticks always have some way of indicating the proper oil level. If the top of your oil streak is between two marks or within a crosshatched area, the level is good. If it isn't, you'll need to add more oil.
Be sure to buy the grade recommended in the owner's manual, remove the oil filler cap, then add oil a little at a time until the dipstick indicates you've reached the proper level.
Let the Continental Mazda of Naperville Service Team Keep Your Car in Prime Condition
Offering service specials and expert advice, our service team is always ready to help. Schedule service with us today or contact us online for further assistance.
Why Buy from Continental Mazda of Naperville?
Drivers across Plainfield, Joliet, and Aurora trust Continental Mazda of Naperville whether they need advice on engine oil or a brand-new vehicle. We've worked hard to earn their trust and esteem, and we've earned these honors in the process:
Named "Best Auto Dealer" 8 years in a row in Naperville Magazine's "Best Of" Awards.*
Strong online reviews from everyday customers.