Genuine Mazda Accessories Fit Your Lifestyle and Improve Your Travels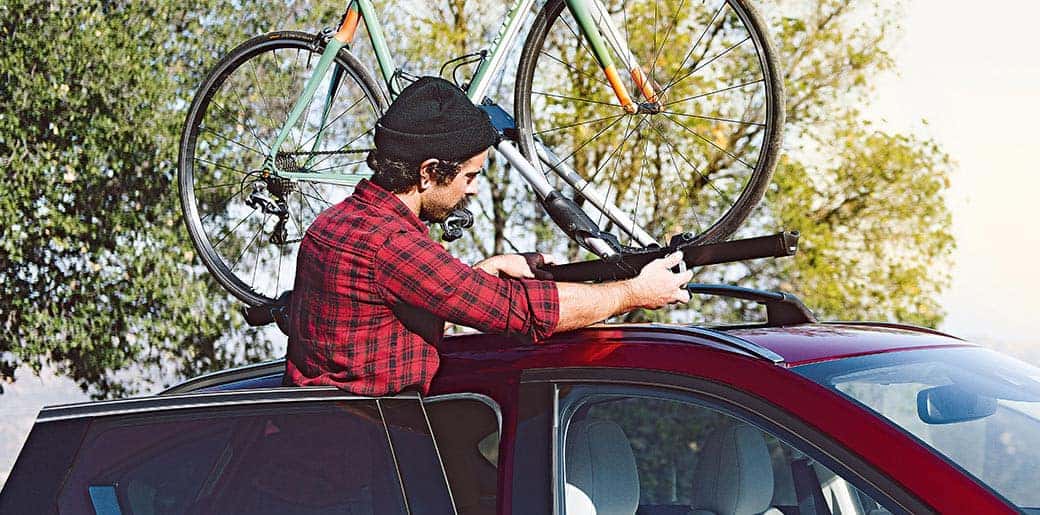 Mazda accessories allow drivers to upgrade everything from style to cargo capacity for a vehicle that suits their lifestyle. Each genuine accessory is built to the same high standards as your Mazda vehicle and backed by a long-term warranty.
Explore Our Favorite Mazda Lifestyle and Travel Accessories
Navigation System: Integrates with your car's display to provide advanced lane guidance and a 3D interactive map. You can even use voice commands to control it.
Roof Rack: The removable roof rack can hold your bike, kayak, surfboard, snowboard, luggage, and more, so it's ideal whether you're heading to the beach or to the mountains.
Roof Basket with Stretch Cargo Net: Great for carrying smaller items that can't or won't go in the cabin, this roof rack uses a cargo net to hold everything down.
Cargo Box: Available in multiple sizes, the cargo box provides added cargo space and is aerodynamically designed to minimize wind resistance.
Cargo Liner: If you're packing up for a trip with plenty of luggage, you'll want to keep the cargo area and seat backs protected, and a cargo liner does the job.
Windshield Sunscreen: The sun often beats down harder across other parts of the country than in Plainfield, Aurora, and Joliet. The sunscreen's reflective material keeps your interior cool.
Bike Hitch: Want to carry bikes at the back instead of up top? Simply use this sturdy, rear-mounted carrier. It folds down for cargo area access.
Roadside Assistance Kit: You should always be prepared when you're traveling. This handy kit contains a flashlight, emergency blanket, rain poncho, folding reflective triangle, and more.
Find Your Genuine Mazda Accessories Today from Continental Mazda of Naperville
If you'd like to find out more about the genuine accessories available for the latest and previous lineups ofpopular Mazda models, simply contact us today.
Why Buy from Continental Mazda of Naperville?
You'll find all these accessories available from Continental Mazda of Naperville, but our wide inventory is only one reason why drivers visit us. Here are some other reasons people keep coming back:
Shop confidently thanks to your 110% Price Guarantee.
Be sure you've made the right choice with our 72-Hour Exchange Policy