Introducing the Mazda KAI CONCEPT and VISION COUPE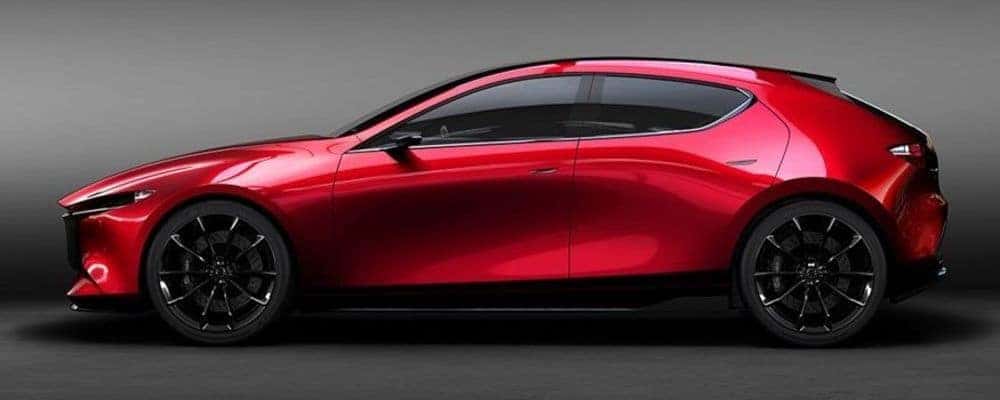 The 2017 Tokyo Motor Show saw the launch of two stunning new concept models:
Mazda Kai Concept: A bold new hatchback featuring next-generation SKYACTIV®-X engine, new SKYACTIV® TECHNOLOGY Vehicle Architecture, and next-generation KODO design language.
Mazda Vision Coupe Concept: A genre-defying four-door coupe with an exquisite body engineered to turn heads.
The Mazda KAI CONCEPT and VISION COUPE might not yet be available, but we have all the latest from the Tokyo Motor Show.
The Mazda KAI CONCEPT
Mazda is hinting that the KAI CONCEPT is a "compact hatchback that sets the stage for the future of the Mazda brand." From what we know so far, it certainly seems ready to push the envelope beyond even the innovative new Mazda3.
Features include:
Next-Generation SKYACTIV®-X Gasoline Engine: Uses a proprietary compression ignition system to deliver the fuel efficiency, torque, and low-speed acceleration you'd expect from a diesel.
New SKYACTIV® TECHNOLOGY Vehicle Architecture: The new architecture promises a quieter and more comfortable ride that showcases pitch-perfect performance in line with Mazda innovation.
Next-Generation KODO Design Language: The Mazda KAI CONCEPT artfully combines a delicate flow of body side reflections with a muscular presence and solid proportions.
It takes a Mazda to blend flowing lines and smooth curves with a sense of authority and natural command — the Mazda KAI CONCEPT is the latest evolution of that idea.
The Mazda VISION COUPE
Mazda seems well-suited to pushing the hatchback concept further, but the Mazda VISION COUPE proves they're willing to take greater risks.
The VISION COUPE is essentially a four-door saloon with minimal seams or lines across the body to achieve a sweeping gracefulness. Cues are taken from the new Mazda6, but this is still something unique. Its long lines are accented by deep scallops, and the classic long-hood/short-deck proportions of a front-engine, rear-wheel-drive grand tourer lend an air of distinction.
Once inside, you'll find a digital-analog instrument panel and advanced heads-up display. Powertrain details have not yet been released, but we'd expect any Mazda coupe to cover the streets of Plainfield, Joliet, and Aurora with sophisticated spirit.
Learn More at Continental Mazda of Naperville
Whether you'd like to explore our current inventory or find out more about upcoming models, make sure you contact us today or visit us at 2363 Aurora Ave. in Naperville, IL.
Why Buy at Continental Mazda of Naperville?
The reasons to shop at our dealership are numerous, and include:
Continental Motors Group Named "Best Auto Dealer" 8 Years in a Row by Naperville Magazine's "Best of" Awards*
72-Hour Exchange Policy
---