Mazda SKYACTIV® TECHNOLOGY
New Mazda Vehicles Draw Upon Advanced SKYACTIV® TECHNOLOGY
Mazda lives by the maxim that 'Driving Matters', and it's a philosophy that has shaped their focus on SKYACTIV® TECHNOLOGY. While other manufacturers tend to jump to the latest gadgets in a desperate bid to boost efficiency numbers, Mazda takes what's already there, goes back to the drawing board, and makes it better. If you compare new Mazda vehicles against direct rivals, you'll tend to find that EPA-estimated MPG ratings are higher despite the fact that no drop in performance is noticeable, and SKYACTIV® TECHNOLOGY is the reason why.
SKYACTIV® Engines
SKYACTIV® TECHNOLOGY is most noticeable in the engines you'll find with your Mazda vehicle. The majority of internal combustion engines utilize only around 30% of the potential energy from each drop of fuel, so SKYACTIV®-G 2.0L and 2.5L gasoline engines were designed with far more advanced compression ratios. As a result, your engines take more power from every last gallon of fuel you put inside your vehicle.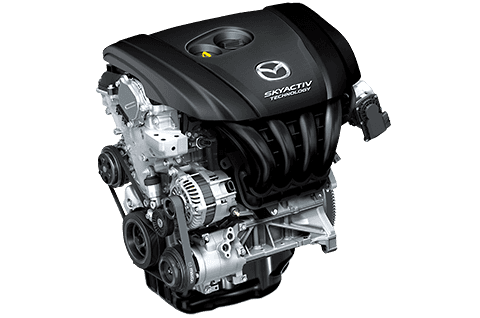 SKYACTIV® Transmission
SKYACTIV® TECHNOLOGY is nothing if not holistic, and the development team at Mazda clearly understands that a pioneering engine is nothing if not paired with a state-of-the-art transmission, so that's exactly what they developed.
In fact, they developed two:
SKYACTIV®-DRIVE 6-Speed Automatic: An advanced control module shifts quickly yet steadily to optimize efficiency while enhancing responsiveness.
SKYACTIV®-MT 6-Speed Manual: Employs a short-throw inspired by the iconic Mazda MX-5 Miata.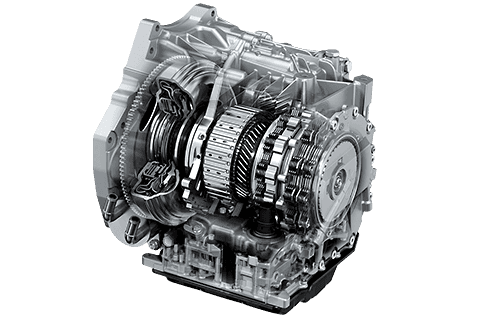 SKYACTIV® Body
The powertrain forms the heart of your vehicle, but SKYACTIV® TECHNOLOGY also extends to the body and chassis. Expertly engineered to deliver low-speed agility and high-speed stability, the framework harnesses the strength of ultra-high tensile-strength steel across critical areas.
Select vehicles also benefit from SKYACTIV-VEHICLE DYNAMICS with G-Vectoring Control, which automatically adjusts power delivery as you corner for a more controlled ride.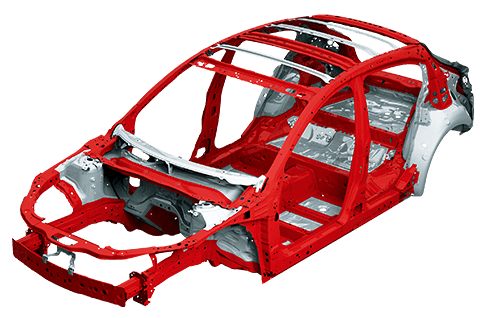 Explore SKYACTIV® Technology with Continental Mazda
SKYACTIV® technology informs every part of your driving experience – it's what makes driving a Mazda feel special. If you'd like to find out more, simply contact Continental Mazda or visit our showroom – you'll find us an easy drive north from Joliet and Plainfield, just east of Aurora. You can also apply for financing directly if you already have your heart set on one of our new vehicles.